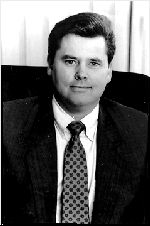 Scott T. Olson

Home

Professional Activities

Personal Activities

Resume

Accomplishments

Continuous Education
---
Continuous Education
---
CONTINUOUS EDUCATION (Partial List):
- "The Visual Workplace", Productivity through simplicity on the shopfloor. Visual Controls, Visual Standards, Visual Order. AME May 15, 97.

- "Purchasing 2000," New rules and new tools for suppliers to sell, idding process flaws, restrictions placed on purchasing functions by standard cost and price variance measurements. AME 4-22-97.

- "Performance Measurements - The Balanced Scorecard," Principals and application of performance measurements and controls at Horton Industries, University of St. Thomas and AME sponsored. 1-29-97.

- "Effective Line Design and Pull Systems", Synchronized Manufacturing Systems, Starkey Laboratories, Eden Prairie, MN, AME workshop, May 1996.

- "Leadership is a Process," "What kind of leader causes innovative change?" North Eastern MN Quality Assoc., Gene Taurman, Hibbing, MN May,1996.

- "Benchmarking Manufacturing Best Practices" Minnesoata Benchmarking Inc. (BQI) Paul Edward's, Bloomington, MN AME Seminar, May 1996.

- "Benchmarking", Benchmarking Manufacturing Best Practices. Discovering the working details of superior performance from other companies. AME 4/23/96.

- "SPC", Basic Statistical Process Control seminar. The Management Center, University of St. Thomas. 3/19&20/96.

- "JITII" Just -In- Time II, Supply Chain Management and Purchasing 2000 strategies, Lance Dixon Boise Corporation, Milwaukee, WI., Feb.1996.

- "Kaizen Blitz" , Shopfloor Kaizen Breakthrough Workshop, AME/MEAC - Manufacturing Excellence Action Coilition. Trained and empowered to implement Kaizen continuously.
- "Using the Internet" Creating a Corporate presence, Business, Marketing and Sales resources, Jill H. Ellsworth, UST, Mgnt. Center, Minneapolis, Nov. 1995.

- "Marketing on the Internet" Multimedia strategies for the World Wide Web Jill H. Ellsworth, University of St. Thomas Management Center, Mpls. 1995

- "Competition Killers: Management's Technology for 2000," Productivity Centers International, January 1994, Chicago, IL.

- "Organizing Teams for Engineering and Continuous Improvement," AME seminar, Rosemont, IL, November 1993.
CONTINUOUS EDUCATION continued:
- "Reengineering Processes for Shorter Cycle Times Better Quality & More Value," AME educational seminar, Rosemount, IL, July 1993.

- "ABCs of ABC" (Activity Based Costing), AME sem., Rosemount, IL,Oct.1993.

- Benchmarking Workshop with Robert Camp, Xerox Corp. Minnesota Council for Quality, February 1993, Bloomington, MN.

- "Seven Habits of Highly Effective People," Stephen Covey, Minnesota Council for Quality, conference and banquet, Minneapolis, MN, September 1993.

- "Project Manager Professional Course," Project Management Institute, Minnesota Chapter, Minneapolis, MN, Winter 1993.

- "Learn How To Put Your Company in the Forefront by Making Problems, Waste, & Abnormalities Recognizable at a Single Glance," AME seminar, Visual Workplace, Rosemount, IL, January 1993.

- "Business Survival Strategies for the 21st Century" a day with Tom Peters, sponsored by the Masters Forum, Minneapolis, April 1993.

- "How to Make Innovation a Way of Life," executive excellence seminar, Robert H. Waterman, author of "Adhocracy: The Power to Change," "The Renewal Factor," and co-author of "In Search of Excellence," Minneapolis, September 1991.

- "A Decade of Change...Transition to a Focused Factory," John Deere Horicon Works and AME workshop and plant tour, Horicon, WI, May 1992.

- "Cycle Time Reduction: A Mutual Benefit for Supplier & Customer," AME Midwest Regional Conference, Chicago, IL, June 1994.

- "Quality Through Teamwork," GM -Delco Chassis and AME workshop and plant tour, Dayton, OH, March 1992.

- "People, the Human Optimum," Honda, Marysville, Ohio and AME workshop and plant tour, February 1992. CONTINUOUS EDUCATION continued:

- "Transformational Leadership for the 1990s," managerial effectiveness seminar, Noel Tichy, professor at University of Michigan, School of Business Administration and Director of the Michigan Global Leadership Executive Program, author of "The Transformational Leader," Univ. of Mich, 6/91.

- "Principal Negotiation-Personal Development," William L. Ury, associate director of Harvard's program on negotiation and co-author of "Getting to Yes: Negotiation Agreement Without Giving In," University of Minnesota, April 1991.

- "A Look at Quality": Crosby, Deming and Juran on January 1992 at the Management Center, University of St. Thomas, Minneapolis, Minnesota.

- Zytec Showcase '92, Minnesota Quality Award and Malcolm Baldridge National Quality Award, seminar and plant tour, Hutchinson, MN, April 1992.

- "The Role of Conflict in Continuous Learning," organizational productivity seminar, Richard Tanner Pascale, Stanford Graduate School of Business, author of "Managing on the Edge: How the Smartest Companies Use Conflict to Stay Ahead, and co-author of "The Art of Japanese Management," Sept. 1991.

- Mini Masters in Manufacturing Systems & Engineering, Fall, 1992 series of night classes at University of St. Thomas, Minneapolis, Minnesota:
Measurement & Accounting Systems
Computer Integrated Design Manufacturing
Improving Productivity in Manufacturing
Manufacturing for Quality and Reliability
Materials Engineering
Manufacturing Strategy and World Class Comp.
Manufacturing Systems Design
Automation Systems
Excellence in Manufacturing
Leadership in Manufacturing
Mini Masters In Electronic Commerce December 2000
INSTRUCTOR(S): William Estrem , Mark W. Klein , Claudia A. Del Zoppo , Steven J. Paulsen , Thomas H. Salonek , Robert Crowley , William D. James , TJ Parro , Kate Searls , Dan Rybeck , Dr. Ameeta Jaiswal Dale , Dr. Kenneth Goodpaster , Dr. Peter B. Vaill TOPIC(S):

Strategic Planning , Internet
The Mini Masters in Electronic Commerce is designed to provide a comprehensive overview of the foundations of Electronic Commerce and the critical issues that organizations must understand in order to evaluate opportunities in this rapidly evolving domain. The content is drawn from elements of the graduate curriculum. Practitioners and content specialists deliver this course in 14 sessions that are designed to present a practical multidisciplinary view that will enable the learner to gain a broad perspective of the business and technical dimensions of the field. The course may be taken for Continuing Education Unit credit or full graduate credit with the completion of additional learning experiences and achievement assessment. The Management Center offers the Mini Masters in Electronic Commerce in cooperation with the Global Enterprise Integration Institute. The Global Enterprise Integration Institute is a multidisciplinary collaboration between the Business, Manufacturing, and Software programs at the University of St. Thomas. Ideal Learner This series will benefit managers, specialists, and others who need to understand the major concepts and key issues that surround all dimensions of Electronic Commerce. What You Will Learn The Mini Masters in Electronic Commerce covers a broad array of topics with a focus on emerging technologies and successful business applications. Topics that will be covered are listed below. Electronic Commerce Today and Tomorrow: Business Drivers and Competitive Forces: How can your organization evaluate the opportunities and the risks of electronic commerce? Learn how electronic commerce is being applied in several sectors and how the competitive landscape is changing. Business Transformations: What are the opportunities for transforming your business and shifting your strategies to compete in the emerging economy? This session will provide tools and techniques you can apply to analyze your organization's competitive position and strategic goals. Toward the Information Utility: The Architecture of Electronic Commerce: Explore the structure of private and public networks and how they can be utilized to integrate commerce applications between organizations and their customers and trading partners. Designing and Deploying Effective E-Commerce Applications: Understand how to plan for successful delivery of business solutions based on electronic commerce techniques. Assess your business needs and requirements. Select products and components that will enable your organization to meet its objectives. Develop useful metrics that can be used to evaluate results. Security and Privacy on the Web: Organizations face significant challenges as they deliver new business processes on the Internet. This session will examine how organizations can establish trust, maintain business controls, and assure continuity, as well as safeguard privacy of information. Electronic Data Interchange: Lifeblood of Commerce: Learn how organizations are exchanging information with their trading partners using EDI. Understand how EDI requirements will change your business as electronic commerce becomes increasingly pervasive. The Electronic Catalog: This session will examine several approaches to delivering on-line information and catalogs for both business to consumer and business to business applications. Electronic Payment Systems: Smart Cards and E-Cash: A key success factor for e-commerce applications is the ability to successfully process payment transactions. This session will examine the techniques that can be used to exchange money today and look at emerging techniques and services related to this element of the on-line experience. Going Mobile: Mobile and Wireless Commerce: This session will examine the opportunity to create value by reaching mobile and wireless users, focusing on emerging business models for wireless and mobile communications. The Supply Mesh: Trading Partner Networks and the Changing Nature of Competition: This session will focus on the critical issues related to the increasing interaction between trading partners using private and public networks. Techniques for creating secure channels between organizations and enforcing business controls across organizations will be reviewed and analyzed. Portals, Aggregates and Exchanges, Oh My! : Building upon the supply mesh concepts, this session will provide broader and deeper examinations of various forms of business to business application environments. The Virtual Enterprise: Extending Your Reach and Range: The challenges of communicating and conducting business with trading partners and customers in a global environment are significant. How can your organization prepare to meet these challenges? This session will review case studies of organizations that are achieving a global reach and range. Collaboration and Community: The Internet and World Wide Web are becoming more capable of supporting dynamic and interactive communications. How can your organization exploit these capabilities to build communities of value with your trading partners and customers? Leading and Managing in the Virtual Organization: Ethics and Integrity in the Digital Economy: Electronic Commerce in all of its many forms will have a profound impact on the way people, organizations, and cultures conduct their affairs. In this session, participants will examine how these changes will require new ways of leading and managing. The participants will work to develop ethical frameworks for conducting business in the new economy.